Cougar Flight 491 Tribute
On March 12, 2009 the world at Hyflodraulic Limited changed forever due to the tragic Cougar helicopter crash of Flight 491. On that day we lost two very special men, co-workers and friends, Gary Corbett and Wade Duggan. We will continue to celebrate their life, pay tribute and honour them. They will be forever in our hearts and always remembered by the staff at Hyflodraulic Limited. "Taken from many, forgotten by none."
Gary Francis Corbett Memorial Scholarship
On March 12, 2009 Gary Francis Corbett was tragically lost in the Cougar Flight 491 helicopter crash. After graduating from Queen Elizabeth in 1979, Gary enrolled at the Trades School as it was called at the time and earned a Red Seal Journeyman Welders Certificate.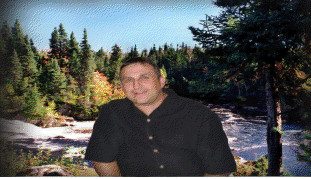 While working for Hyflodraulic Limited he successfully completed his Mechanical Mobile Hydraulic Certification from the International Fluid Power Society and was called upon by many engineers in the Oil and Gas industry to assist them in their modifications and refits.
Gary, while maintaining a happy family life positioned himself high amongst the best mechanical and hydraulic experts in North America. Gary recognized early in his life that he could have a rewarding and successful career in the skilled trades' profession. So in his honor and with great pleasure we will present an annual scholarship award to a deserving male and female student of Queen Elizabeth Regional High School who wish to continue their studies in the skill trades profession.
Gary Francis Corbett Memorial Scholarship Awarded to graduating students who displayed a keen interest, a positive attitude with a high regard for safe working practices and an aptitude for continuous learning in our technology/ skilled trades program.
2009 Awards
Dana Hayward
Jaime Griffiths
2010 Awards
Amanda Lush
Benjamin Morgan
2011 Awards
Kaylee Morgan
Mitchel Morgan
2012 Awards
Shannon Murphy
Chaz Cable
Wade Duggan Memorial Fund
On March 12, 2009 Wade Duggan was tragically lost in the Cougar Flight 491 helicopter crash. Wade's love and dedication to hockey was common knowledge to many.
In 2011, in his honour, an annual Wade Duggan Memorial hockey tournament was started for fellow workers in the Newfoundland and Labrador Offshore Oil Industry.
The purpose of the tournament is to celebrate Wade Duggan's life, love of hockey and to bring together workers from the offshore for an honorable cause. Through the money raised from the annual tournaments, The Wade Duggan Memorial Fund is looking to sponsor minor hockey players, male and female, in the amount of $1,000 per year.
The 1st Annual Wade Duggan Memorial Tournament raised $10,415, sponsored 3 minor hockey players for the 2010-2011 hockey season and made a contribution to the Goulds Female Minor Hockey league.
The 2nd tournament raised $15,490 and sponsored 14 kids in Newfoundland.
4 players with North East Eagles Minor Hockey
3 players with The Goulds Minor Hockey
2 players with Mount Pearl Minor Hockey
1 player with Southern Shore Minor Hockey
1 player with Avalon Celtics Minor Hockey
The 3rd tournament has raised $25,500 to date and will sponsor kids for the 2013-2014 hockey season.